'Insider Threat' Memo Shades Of 1932 Germany
RELATED STORY: Obama's Private Army and FEMA Detention Camps
A lot of people forget that after Adolf Hitler was legally elected, he soon began to steal the rest of the power that the election didn't give him. One of the first things Hitler did was to silence his critics.
From The Blaze: In what some might consider an increasingly growing trend of releasing information just before holidays or the late on Friday afternoon, the White House has yet again quietly published a memo from President Barack Obama, laying out guidelines for executive agencies to establish "effective insider threat programs."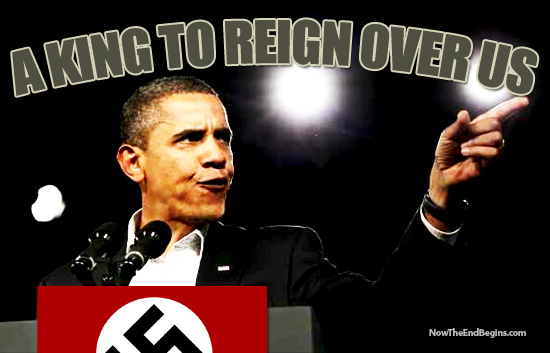 The presidential memorandum issued on Nov. 21 — the day before Thanksgiving — is called "National Insider Threat Policy and Minimum Standards for Executive Branch Insider Threat Programs." Here's what the relatively short memo said (Note: Emphasis added):
This Presidential Memorandum transmits the National Insider Threat Policy and Minimum Standards for Executive Branch Insider Threat Programs (Minimum Standards) to provide direction and guidance to promote the development of effective insider threat programs within departments and agencies to deter, detect, and mitigate actions by employees who may represent a threat to national security. These threats encompass potential espionage, violent acts against the Government or the Nation, and unauthorized disclosure of classified information, including the vast amounts of classified data available on interconnected United States Government computer networks and systems.
The Minimum Standards provide departments and agencies with the minimum elements necessary to establish effective insider threat programs.
RELATED STORY: Obama and Hitler
These elements include the capability to gather, integrate, and centrally analyze and respond to key threat-related information; monitor employee use of classified networks; provide the workforce with insider threat awareness training; and protect the civil liberties and privacy of all personnel.
The New York Times has pointed out in the past that the Obama administration has prosecuted more government officials for leaking information to the press than any other administration combined.
The resulting insider threat capabilities will strengthen the protection of classified information across the executive branch and reinforce our defenses against both adversaries and insiders who misuse their access and endanger our national security. source – The Blaze
Now The End Begins is run by end times author and editor-in-chief Geoffrey Grider, and located in Saint Augustine, Florida. NTEB delivers aggregate breaking news of the day from a biblical perspective, as well as providing rightly divided and dispensationally correct teaching and preaching from the King James Holy Bible. NTEB has been in continuous operation since being called into service for the Lord Jesus Christ in 2009. We are the front lines of the end times.