Obama, Congress restore horse-slaughter industry
President Obama last month quietly signed into law a spending bill that restores the American horse-slaughter industry, just a few months after a government investigation said the ban on slaughtering was backfiring.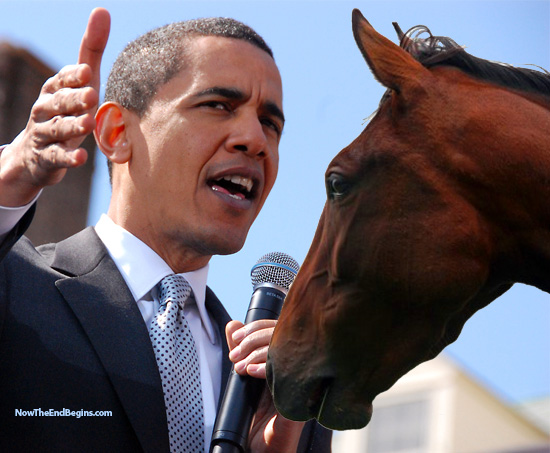 The ban had been imposed in 2006 when Congress defunded the government's ability to inspect plants that butchered horses for consumption. Without inspections, the meat couldn't be sold, and the industry withered.
But the Agriculture spending bill Mr. Obama signed the week before Thanksgiving dropped the prohibition on inspections, and the administration said it now stands ready to conduct them should anyone open a horse-slaughter plant. source – Washington Times