Posts tagged
terror attack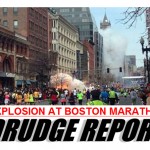 Possible Muslim terror attack
The Boston Marathon headquarters has been locked down after two explosions were reported near the finish line, a spokesman told Reuters.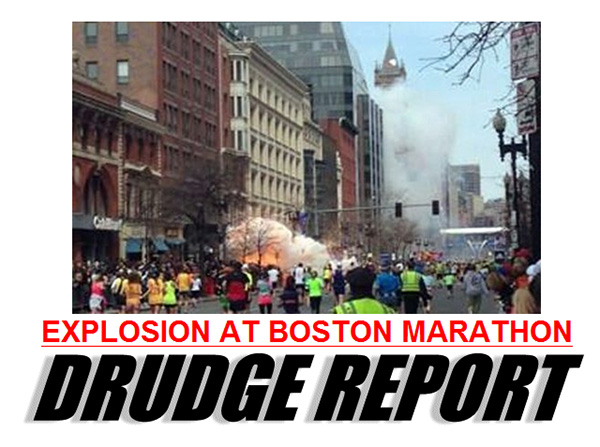 Multiple casualties are reported after at least two explosions rocked the area near the finish line of the Boston Marathon, according to the Boston Herald. 
Witnesses reportedly heard booms that sounded like two claps of thunder near the finish line inside the Fairmount Copley Plaza Hotel. The explosions occurred just before 3 p.m. Video of the scene showed a number of emergency crews in the area tending to victims and blood on the ground near the finish line. 
"I saw two explosions. The first one was beyond the finish line. I heard a loud bang and I saw smoke rising," Boston Herald reporter Chris Cassidy, who was running in the marathon, told the newspaper. "I kept running and I heard behind me a loud bang. It looked like it was in a trash can or something…There are people who have been hit with debris, people with bloody foreheads."
A photographer with Fox affiliate WFXT reported seeing a number of victims with lost limbs.
Competitors and race organizers were crying as they fled the chaos. Bloody spectators were being carried to the medical tent that had been set up to care for fatigued runners.
"There are a lot of people down," said one man, whose bib No. 17528 identified him as Frank Deruyter of North Carolina. He was not injured, but marathon workers were carrying one woman, who did not appear to be a runner, to the medical area as blood gushed from her leg. A Boston police officer was wheeled from the course with a leg injury that was bleeding. source – Fox News
From CBS Boston: It happened around 2:45 p.m. outside Marathon Sports on Boylston Street, according to WBZ-TV's Lisa Hughes, who was near the scene covering the marathon.
There were two "incredibly powerful explosions just seconds apart," according to Hughes.
Some people were reportedly missing limbs.  Others had blood on their heads.
"There's a lot of blood" at the scene, according to WBZ-TV producer Ken Tucci, who reported seeing more than ten people taken away from the scene on stretchers. CBS Boston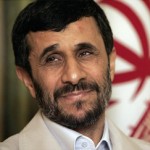 U.S. intelligence agencies believe that Iran is prepared to launch terrorist attacks inside the United States in response to perceived threats from America and its allies, the U.S. spy chief said Tuesday.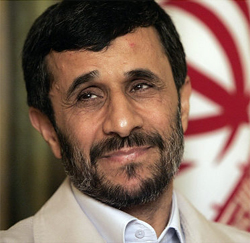 Director of National Intelligence James R. Clapper Jr. said in prepared testimony that an alleged Iranian plot to assassinate the Saudi ambassador in Washington that was uncovered last year reflects an aggressive new willingness within the upper ranks of the Islamist republic to authorize attacks against the United States.
That plot "shows that some Iranian officials — probably including Supreme Leader Ali Khamenei — have changed their calculus and are now more willing to conduct an attack in the United States in response to real or perceived U.S. actions that threaten the regime," Clapper said in the testimony, which was submitted to the Senate Intelligence Committee in advance of a threat assessment hearing Tuesday. "We are also concerned about Iranian plotting against U.S. or allied interests overseas."
The assessment signals a potentially dire new direction in the adversarial relationship between the United States and Iran, at a time when there are indications that a covert campaign is already underway to thwart Iran's alleged ambition to develop a nuclear weapon.
Clapper's warning about Iran was delivered as part of the U.S. intelligence community's annual overview of the nation's most serious national security concerns. As the hearing got underway, Clapper signaled that the United States is seeking to avoid a violent confrontation with Iran, instead pushing for more and more sanctions while also monitoring the possibility of a preemptive strike by Israel.
"Our hope is that the sanctions … would have the effect of inducing a change in Iranian policy toward their apparent pursuit of a nuclear capability," Clapper said. "Obviously this is a very sensitive issue right now. We're doing a lot with the Israelis."
Clapper's testimony also calls attention to a heightened concern over cyber-related threats, as well as the diminished but persistent danger to the United States posed by al-Qaeda.
This year's assessment is the first to evaluate al-Qaeda's capabilities since Osama bin Laden was killed in a U.S. commando raid in May. That blow, combined with the toll taken by subsequent strikes and raids, has destroyed al-Qaeda's core.
As a result, Clapper said in the testimony, the United States is entering a "critical transitional phase for the terrorist threat," in which smaller-bore strikes from regional nodes are more likely than elaborate, mass-casualty plots.
If the pressure on al-Qaeda can be maintained, "there is a better-than-even chance that decentralization will lead to fragmentation," Clapper said. The terrorist group "will seek to execute smaller, simpler plots to demonstrate relevance to the global jihad."
The group's affiliate in Yemen continues to be seen as the most likely source of plots targeting the United States. But the death of U.S.-born cleric Anwar al-Awlaki in a CIA drone strike in Yemen last year has at least temporarily eroded the affiliate's ability to mount international attacks. source – Washington Post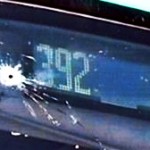 6 Dead in Triple Terror Attack
Magen David Adom (MDA) has declared a mass casualty event and the State of Israel has moved to its highest security alert nationwide as hospitals report that five are dead following terror attacks that struck the country's southern region midday Thursday.
Authorities are calling for Israeli to donate blood at local MDA stations across the country. The area has been declared a closed military area and the IDF spokesman has asked people to keep away.
At Yoseftal Medical Center, 29 casualties were admitted with a range of injuries, including severe trauma. Seven of the most critically wounded were sent by medical helicopter to Soroka Medical Center in Be'er Sheva.
Two Egged buses and an IDF vehicle were targeted by unidentified terrorist cells in what appears to be a coordinated operation.
In the first attack, three terrorists ambushed bus # 392 about 30 kilometers from Eilat as it traveled on Route 12 from Be'er Sheva towards the city, opening fire with automatic weapons. Most of the passengers in the first bus were IDF soldiers heading to the Red Sea resort city on leave. The troops engaged the terrorists in a shootout, killing at least two of the three operatives and leaving a third critically injured.
Terrorists targeted a second Egged bus less than an hour later, firing a rocket-propelled grenade (RPG) at the vehicle and wounding more passengers just a few kilometers from Eilat. An IDF military vehicle was blown up as it raced to the scene, driving over an explosive device planted on the road. A number of soldiers were seriously wounded in the attack. source – Arutz Sheva