Posts tagged
south

A tribute to the Muslim 9/11 attackers?
The unveiling of pictures of planned luxury residential towers scheduled to be built in Seoul, South Korea, has sparked instant controversy. The reason is obvious. The towers, which include a so-called "cloud" feature connecting them around the 27th floors, clearly resemble the World Trade Towers in the process of collapsing following the 9/11 attacks.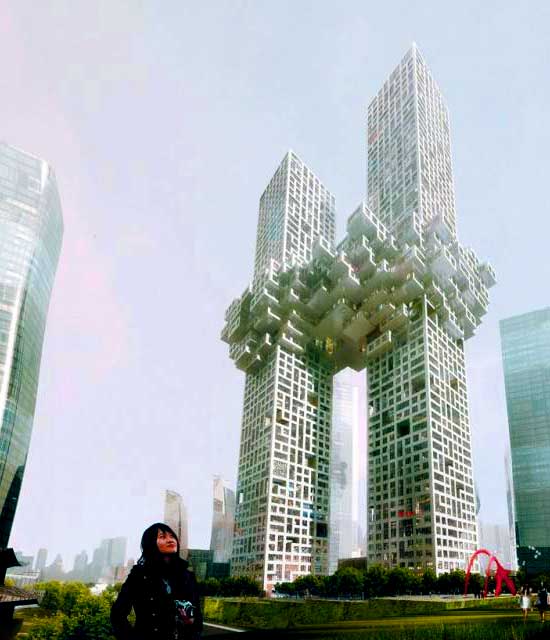 The designers of the towers, Dutch architectural firm MVRDV, have responded to the controversy by quickly publishing an apology in English. "It was not our intention to create an image resembling the attacks," the designers insist, "nor did we see the resemblance during the design process."
They did not see the resemblance during the design process? The problem with this assertion – apart from its inherent implausibility – is that they have admitted the contrary in Dutch. Thus Jan Knikker of MVRDV told the Dutch newspaper Algemeen Dagblad, "I have to admit that we also thought of the 9/11 attacks." source – Weekly Standard

Utter devestation
NTEB asks everyone to pray for the families of those killed over night in these freak storms.
TUSCALOOSA, Ala. (AP) — The death toll from severe storms that punished five Southern U.S. states jumped to a staggering 178 Thursday after Alabama canvassed its hard-hit counties for a new tally of lives lost. Alabama's state emergency management agency said it had confirmed 128 deaths, up from at least 61 earlier. "We expect that toll, unfortunately, to rise," Gov. Robert Bentley told ABC's "Good Morning America." Mississippi officials reported 32 dead in that state and Tennessee raised its report to six from one. Another 11 have been killed in Georgia and one in Virginia.

The fierce storms Wednesday spawned tornadoes and winds that wiped out homes and businesses, forced a nuclear power plant to use backup generators and prompted the evacuation of a National Weather Service office.The National Weather Service's Storm Prediction Center in Norman, Okla., said it received 137 tornado reports around the regions, including 66 in Alabama and 38 in Mississippi.One of the hardest-hit areas was Tuscaloosa, a city of more than 83,000 and home to the University of Alabama. The city's police and other emergency services were devastated, the mayor said, and at least 15 people were killed and about 100 were in a single hospital. source – AP