Posts tagged
six day war

Israel - Former prime minister Ariel Sharon died on Saturday at Sheba Medical Center in Tel Hashomer, days after his condition deteriorated dramatically.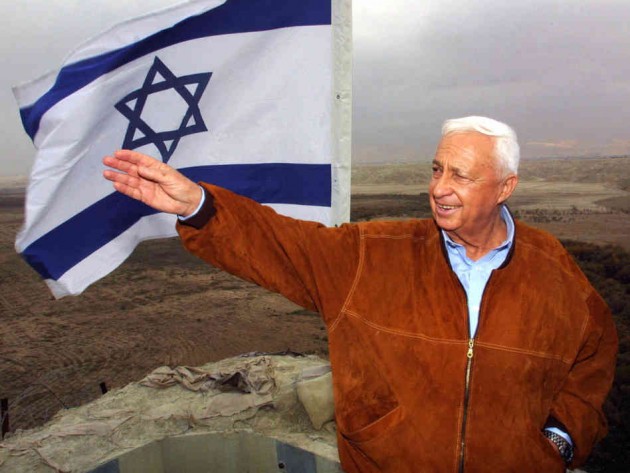 Sharon would have turned 86 next month. His family gathered at the hospital to be with him in his final moments. His sons Omri and and Gilad had been by his side since his condition deteriorated on January 1.
Gilad Sharon reacted to the death of his father on Saturday, saying that "he went when he decided to go." Gilad Sharon thanked the medical staff at Sheba Medical Center and thanked all of those who had prayed for the former prime minister.
Professor Shlomo Noi, the director of Sheba Medical Center, officially announced Sharon's death at a press conference.
Noi stated that Sharon had continued to fight for his life in the past week as his health further deteriorated "against all odds."
He added that, on Saturday, Sharon's heart had weakened and he "peacefully separated from his family."
A state funeral will be organized for Sharon by the Prime Minister's Office. Current and former world leaders are expected to come to Israel for the funeral. His body will lie in state at the Knesset before the funeral on his Negev ranch beside his wife Lily, who died in 2000.
Sharon's vital organs failed, including his kidneys and his lungs. His blood pressure and heartbeat, which returned to normal on Monday, deteriorated again on Thursday. Hospital officials said others in his condition would not have lasted as long as he did.
Media from around the world gathered at the hospital to deliver the news as soon as Sharon's passing was formally announced.
Sharon's career ended in January 2006 when he suffered a debilitating stroke, his second in under a month. Since then, he has been in a coma on life support systems.
Sheba director Ze'ev Rotstein said Monday that only a miracle could save Sharon's life. A day earlier Rotstein said that Sharon, whose first name means lion in Hebrew, was "fighting like a lion."
Sharon was one of Israel's legendary politicians and military leaders. He played an instrumental role in IDF victories in the Sinai desert in both the 1967 Six Day War and in the 1973 Yom Kippur War. His victories on the battlefield, immortalized by the image of him in an IDF uniform with a white bandage wrapped around his wounded forehead, earned him the title, "Arik, King of Israel."
He was equally fearless in the political arena, where he was the father of two parties, Likud and Kadima. As defense minister in 1982, he oversaw the Lebanon War before he was ousted from office in 1983 as a result of the Sabra and Shatilla massacre for which the Kahn Commission of Inquiry found him indirectly responsible.
But he returned to politics. As construction and housing minister from 1990 to 1992, he was responsible for a massive building effort of 144,000 apartments to house the flood of Russian-speaking immigrants from the former Soviet Union bloc. As the father of the settlement movement, he was also instrumental in building thousands of homes in Judea and Samaria and is famous for urging right-wing activists "to run for the hilltops."
He rose to the post of foreign minister in 1998. In September 2000, as the head of the Likud party, his walk on the Temple Mount was cited by Palestinians as the trigger for the second intifada.
He was elected prime minister in 2001 and under his leadership Israel began to build its security barrier in the West Bank.
He was famous for the slogan "The fate of Netzarim [a Jewish settlement in the Gaza Strip] is the fate of Tel Aviv." But as prime minister, he formulated and executed the disengagement, in which Israel evacuated 21 Gaza settlements along with another four in northern Samaria. In 2005, he left the Likud in anger, choosing to create Kadima with Shimon Peres, Ehud Olmert and Livni.
After his stroke, Kadima went on to win the 2006 election under Olmert's leadership.source – JPost

For those with eyes to see, here it is
The logo of "the Permanent Observer Mission of Palestine to the United Nations" – on their website and on top of their official statements at the U.N. – shows the Palestinian Authority's claim to a Palestine that stretches throughout the entire historical entity of the former Palestine mandate.
Absent from the logo is any hint that Palestine consists of anything other than Arab territory. No nod is given even to the U.N.'s 1948 decision to divide the region into Jewish and Arab sectors. As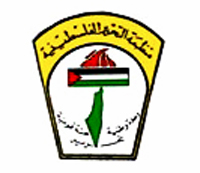 for the shape of Israel by the time it was forced into waging the defensive Six Day war in 1967: irrelevant. The logo illustrates that the Palestinian bid before the U.N. for support of a unilateral declaration of statehood is disingenuous and dangerous.
There is not too much left to the imagination here:
Israel is "wiped off the map."

The Third Palestinian Intifada
Following the events of 'Nakba Day' (the day marking the 'catastrophe' of Israel's establishment), Palestinian Authority Arabs are now preparing for 'Naksa Day', the anniversary of the liberation of Jerusalem by the IDF in the 1967 Six Day War. The so-called 'Naksa Day' takes place on June 7, according to the Gregorian calendar.
A website calling itself 'The Third Palestinian Intifada' calls on Arabs to pledge an oath of allegiance to Jerusalem on Naksa Day by marching into the city.
A statement on the website claimed that "the Nakba events have proven that Palestine can be liberated through a mass unarmed march, so long as the nation would be willing to pay any price, even a million martyrs. Our intifada continues, Israel will be gone soon, and we will pray in the mosques and churches of Jerusalem."Meanwhile, another Arab website called on Arabs to march towards Israel's borders this coming Friday "in memory of the martyrs of Nakba Day." Another website issued a call for a 'day of rage' on Friday near the Erez crossing." source – Arutz Sheva
Netanyahu: Israel Will Protect Its Borders
Prime Minister Binyamin Netanyahu said Thursday that the Jewish state had the "right and obligation to protect its borders," signaling that the penetration of Israel's border by Syrians on May 15 will not be repeated. "Israel, like every country in the world, has the right and obligation to guard its borders and protect them," added Netanyahu. "My instructions are clear: to act with restraint but also with the determination required in order to protect our citizens and our borders."
Netanyahu's statement comes as Arabs plan to mark June 5 as "Naksa Day" – the date on which Jerusalem was liberated by Israel in the 1967 Six Day War.
Arabs in Palestinian Authority administered areas expect to commemorate the day with riots. Foreign Arabs, especially in Syria and Lebanon, are expected to march on Israel's borders. PA chairman Mahmoud Abbas, who has promised a third intifada if negotiations with Israel fail, said this year's 'Nakba Day' riots were only a 'rehearsal' for the June 5 'Naksa Day."
Previously, during May 15′s annual "Naqba Day" unrest, some 100 Syrian agitators illegally entered Israel's Golan region and clashed with security forces. Israel's security forces have been equipped with less-than-lethal weapons for Naksa Day.
Lebanon is reportedly closing its border with Israel on June 5 in hopes of avoiding an incident and the IDF has gone on alert." source – Arutz Sheva