Tag: Rahm Emanuel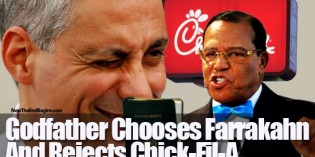 Ignoring Nation of Islam leader Louis Farrakhan's history of anti-Semitic remarks, Mayor Rahm Emanuel on Wednesday welcomed him while at the same time rejecting the wholesome, family value of Christian-based Chick-fil-a restaurants request to open new stores in Chicago.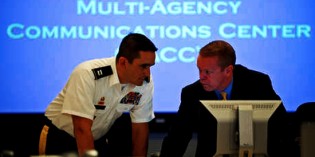 The City of Chicago has been turned into a police state. Courtesy of Mayor Rahm Emanuel, who several months ago began implementing new draconian anti-protest measures, Chicago has gone on security lockdown. Starting early Friday night, 18 May 2012, the Chicago Police Department began shutting down – prohibiting cars, bikes, and pedestrians – miles and miles of highways and roads in the heart of Chicago to create a security perimeter around downtown and McCormick Place (where the Nato summit is being held).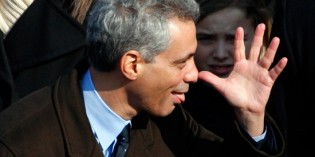 Rahm Emanuel was elected mayor of Chicago on Tuesday by building a coalition so broad-based, he says it empowers him to confront Chicago's daunting problems. "What makes this victory most gratifying is that it was built on votes from every corner of the city from people who believe that a common set of challenges must be met with a common purpose," Emanuel told cheering fans at Plumbers Hall on the Near West Side. His wife and three children stood with him. "You sure know how to make a guy feel at home," Emanuel said, now free to laugh about the residency challenge that almost kept him off the ballot.