Tag: Pink Slime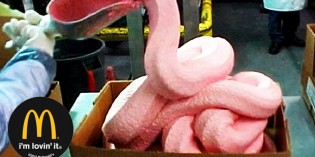 McDonald's USA had begun the process of removing it from our supply chain prior to widespread media coverage on its use and it was completely removed from our supply in 2011. While select lean beef trimmings are safe, we decided to stop using the product to align our global standards for beef around the world.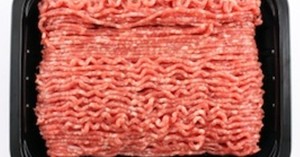 "Pink slime" is a ground mixture of bovine waste trimmings that are disinfected with ammonium hydroxide to kill pathogens such as salmonella and E. coli. These bacteria are more likely to be present in these scraps than in muscle. McDonald's, Burger King, and Taco Bell have all stopped using it due to public outcry. "It's economic fraud," Gerald Zirstein, the microbiologist who coined the name "pink slime," told ABC News. "It's not fresh ground beef. It's a cheap substitute being added in."
They call it Pink Slime! The United States Department of Agriculture (USDA) is picking up 7 million pounds of beef containing ammonium hydroxide-treated ground connective tissue and meat scraps and serving it up to America's school kids. If you thought cafeteria food was gross before….