Posts tagged
ordinance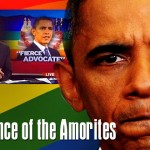 The Ordinance of the Amorites is now official policy
Click to read Homosexuality vs. God's Holiness by end times author Dr. John McTernan…
WASHINGTON — The United States will begin using American foreign aid to promote gay rights abroad, Obama administration officials said on Tuesday.
President Obama issued a memorandum directing American agencies to look for ways to combat efforts by foreign governments to criminalize homosexuality.
The new initiative holds the potential to irritate relations with some close American allies that ban homosexuality, including Saudi Arabia.
But Secretary of State Hillary Rodham Clinton underscored Mr. Obama's remarks, in a speech delivered in Geneva in connection with International Human Rights Day on Dec. 10.
"I am not saying that gay people can't or don't commit crimes," she said. "They can and they do. Just like straight people. And when they do, they should be held accountable. But it should never be a crime to be gay."
The directive comes after the Parliament in Uganda decided to reopen a debate on a controversial bill that seeks to outlaw homosexuality, a move that could be expanded to include the death penalty for gay men and lesbians. That bill had been shelved earlier this year amid widespread international condemnation.
"I am deeply concerned by the violence and discrimination targeting L.G.B.T. persons around the world," Mr. Obama said in the memorandum, referring to lesbian, gay, bisexual and transgender people, "whether it is passing laws that criminalize L.G.B.T. status, beating citizens simply for joining peaceful L.G.B.T. pride celebrations, or killing men, women and children for their perceived sexual orientation."
Specifically, Mr. Obama said in the memorandum that the State Department would lead other federal agencies to help ensure that the government provides a "swift and meaningful response to serious incidents that threaten the human rights" of gay, lesbian, bisexual and transgender people abroad.
It was not immediately clear whether that would mean a cut-off of American aid to countries that target the gay community, but it suggests that American agencies will have expanded tools to press foreign countries that are found to abuse the rights of gays, lesbians and others.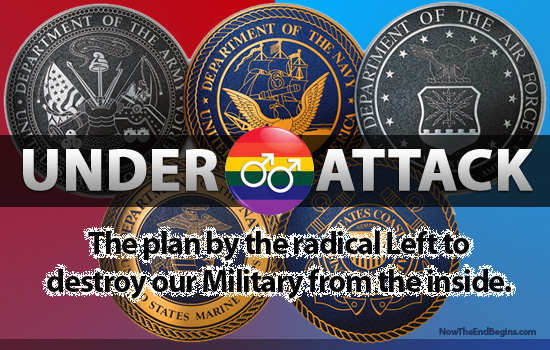 (Click here to read about the radical Far Left's plan to destroy the US military…)
Based on findings in the State Department's latest annual human rights report, several countries, including several vital American allies, could face increased pressure over their treatment of gays and others.
The report said that in Saudi Arabia, under Sharia law as interpreted in the country, "sexual activity between two persons of the same gender is punishable by death or flogging. It is illegal for men 'to behave like women' or to wear women's clothes and vice versa."
The law in Afghanistan "criminalizes homosexual activity, but authorities only sporadically enforced the prohibition," the report said. And in Pakistan, homosexual intercourse is a criminal offense, though rarely prosecuted.
Homosexuality is accepted in most of Europe. In India, the law permits consensual sexual activities between adults. In China, according to the report, "no laws criminalize private homosexual activity between consenting adults," and "homosexuality was decriminalized in 1997 and removed from the official list of mental disorders in 2001."
The annual State Department rights reports already provide one tool for influencing foreign treatment of gays and lesbians, through the "shaming" function of those reports. Mr. Obama's memorandum called for similar, separate annual reports on treatment of lesbian, gay, bisexual and transgender people.
With the 2012 presidential campaign already under way, Mr. Obama's action was bound to be viewed through a political lens, and it drew fire almost immediately from one Republican candidate, Gov. Rick Perry of Texas. Saying he had seen news reports that the Obama administration "wants to make foreign aid decisions based on gay rights," Mr. Perry said in a statement, "This administration's war on traditional American values must stop."
He added: "President Obama has again mistaken America's tolerance for different lifestyles with an endorsement of those lifestyles. I will not make that mistake."
Gay people tend to vote Democratic more than Republican, and have generally been supportive of Mr. Obama, with many praising his move to repeal the ban on gay people serving openly in the military. But he has faced criticism for failing to clearly support a right of same-sex couples to marry.
The presidential memorandum said that federal agencies engaged abroad had been directed to "combat the criminalization of L.G.B.T. status or conduct abroad; protect vulnerable L.G.B.T. refugees and asylum seekers; leverage foreign assistance to protect human rights and advance nondiscrimination; ensure swift and meaningful U.S. response to human rights abuses of L.G.B.T. persons abroad; engage international organizations in the fight against L.G.B.T. discrimination."
Mr. Obama has frequently made use of presidential directives to protect the rights of gays and lesbians, particularly when political sensitivities might have made legislative action impractical. source – New York Times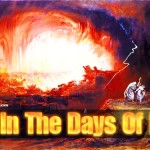 As In The Days Of Lot
"Likewise also as it was in the days of Lot; they did eat, they drank, they bought, they sold, they planted, they builded; But the same day that Lot went out of Sodom it rained fire and brimstone from heaven, and destroyed [them] all. Even thus shall it be in the day when the Son of man is revealed." Luke 17:28-30
Click here to read more about the destruction of the US Military by the far-Left radicals…
JOINT BASE LEWIS-McCHORD, Wash. — As the highest-ranking member of the U.S. military to come out as gay, retired Rear Adm. Alan S. Steinman had much to celebrate when the repeal of "don't ask, don't tell" became official.
To mark the occasion, Steinman invited friends to join him for a party at Joint Base Lewis-McChord, near Seattle – one of just a handful of such observances held on military bases Tuesday to mark the expiration of the military's policy banning gays from serving openly.
At the conclusion of his speech, Steinman introduced Dallas Powers, his partner of 15 years. Since Powers serves in the U.S. Air Force, Steinman had been forced to keep their relationship a secret, until Tuesday. The announcement was greeted by a spirited round of applause from the group of officers and civilians in attendance, many of whom had been active in the same civil rights campaign.
Gay servicemembers around the country have been celebrating the policy's demise at off-base parties since it officially expired at 12:01 a.m. Tuesday. Since political events are restricted on bases, Steinman billed his event as a private party to win permission from base commanders at Lewis-McChord to use an officers' club. In keeping with the venue, Steinman's party was considerably more subdued and formal than those that took place off base.
The party attracted a small group of high-ranking, formerly closeted gay officers who, based on their rank, felt particularly vulnerable to being exposed and then discharged under don't ask, don't tell.
"I was an admiral, living in a fishbowl," said Steinman who retired from the U.S. Coast Guard in 1997 – four years after don't ask don't tell was instituted. "So people who knew who I was, but I didn't know who they were." source – MSNBC
Click here to read more about the destruction of the US Military by the far-Left radicals…