Tag: military coup
On Wednesday, Gen. Abdel Fatah Said Al-Sisi announced a military coup in Egypt. He said that the Constitution had been suspended, that early elections would take place, and that there would be a "code of ethics" for the media.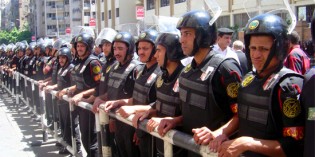 CAIRO – Egypt's Hosni Mubarak resigned as president and handed control to the military on Friday after 29 years in power, bowing to a historic 18-day wave of pro-democracy demonstrations by hundreds of thousands. "The people ousted the president," chanted a crowd of tens of thousands outside his presidential palace in Cairo. "In these grave circumstances that the country is passing through, President Hosni Mubarak has decided to leave his position as president of the republic," a grim-looking Suleiman said. "He has mandated the Armed Forces Supreme Council to run the state. God is our protector and succor."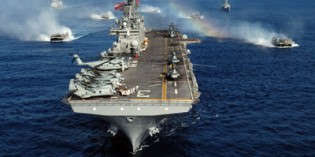 Just as reports were portraying a calmer atmosphere in Egypt and it seemed that life was going back to normal there, a swell of new protests has swept across the nation, re-igniting the furious demand that Mubarak be removed from power. The emerging chaos has prompted the US Military to move to action and take up strategic positioning in the Suez Canal.