Posts tagged
IBM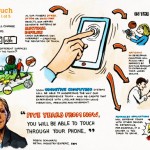 The coming singularity
RELATED STORY: The Mark of the Beast and the Implantable RFID Chip
If you've only just got used to talking to your phone, get ready for a major change. IBM has revealed its predictions for the computer we will all be using in 2018 – and it believes they will have all five senses, and will communicate with us in radically different ways.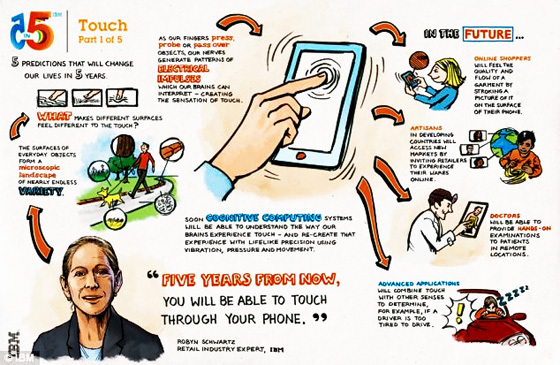 'Infrared and haptic technologies will enable a smart phone's touchscreen technology and vibration capabilities to simulate the physical sensation of touching something,' the firm said.
'So you could experience the silkiness of that catalog's Egyptian cotton sheets instead of just relying on some copywriter to convince you. 'It's amazing when you look back over the 60+ years of the computing revolution and see how far we have come in such a relatively short time,' said IBM's Bernard Meyerso.
'The first electronic programmable computers, built in the 1940s, were essentially really fast electronic calculators. Then came the mainframe, the PC, the Internet and social networking.
Today, we're entering the era of cognitive computing–machines that help us think.'
'One of the most intriguing aspects of this shift is our ability to give machines some of the capabilities of the right side of the human brain.
'New technologies make it possible for machines to mimic and augment the senses. '
Today, we see the beginnings of sensing machines in self-parking cars and biometric security–and the future is wide open. 'These five predictions show how cognitive technologies can improve our lives, and they're windows into a much bigger landscape –the coming era of cognitive systems.
'But the point isn't to replicate human brains. We humans are no slouches when it comes to procreation.
'And this isn't about replacing human thinking with machine thinking.
'Once again; not necessary.
'Rather, in the era of cognitive systems, humans and machines will collaborate to produce better results–each bringing their own superior skills to the partnership. 'The machines will be more rational and analytic. We'll provide the judgment, empathy, morale compass and creativity.' source – Daily Mail UK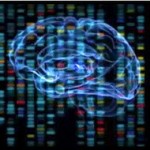 The future is catching up with us
Click here to read about the coming Mark of the Beast…
ARMONK, N.Y. – Century-old technology colossus IBM on Monday depicted a near future in which machines read minds and recognize who they are dealing with.
The " IBM 5 in 5 " predictions were based on societal trends and research which the New York State-based company expected to begin bearing fruit by the year 2017.
"From Houdini to Skywalker to X-Men, mind reading has merely been wishful thinking for science fiction fans for decades, but their wish may soon come true," IBM said in its annual assessment of innovations on the horizon.
"IBM scientists are among those researching how to link your brain to your devices, such as a computer or a smartphone," it continued.
IBM gave the examples of ringing someone up just by thinking it, or willing a cursor to move on a computer screen.
Biological makeup will become the key to personal identity, with retina scans of recognition of faces or voices used to confirm who people are rather than typing in passwords, the company forecast.
"Imagine you will be able to walk up to an ATM machine to securely withdraw money by simply speaking your name or looking into a tiny sensor that can recognize the unique patterns in the retina of your eye," IBM said.
"Or by doing the same, you can check your account balance on your mobile phone or tablet," it continued.
Technology will also be able to produce electric power from any types of movement from walking or bicycle riding to water flowing through pipes of homes, IBM predicted.
Mobile phones will narrow the digital divide between "haves and have-nots" by making information easily accessible and junk email will be eliminated by smarter filtering and masterful targeting of ads people like, according to IBM. source – My Fox NY