Posts tagged
Hezbollah

JPost: Israeli warplanes have struck Hezbollah targets near the Lebanese-Syria border, the Lebanese press reported late Monday evening. The hits were reportedly near the Lebanese towns of Janta and Yahfoufa, and were carried out by multiple planes on multiple targets.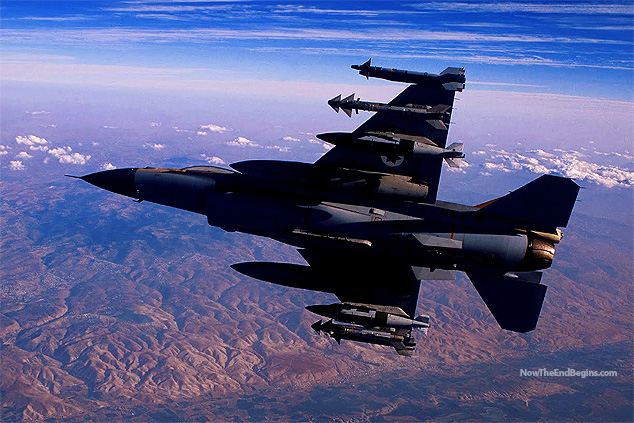 According to the Lebanese newspaper Daily Star, IAF jets flew two bombing sorties against a Hezbollah post in the Nabi Sheet area on the border between Lebanon and Syria. A Lebanese security source is quoted by The Daily Star as saying that Janta is known to be a hotbed of Hezbollah recruitment and training. It is also considered a key stop on the route through which arms are smuggled between Lebanon and Syria.
Eyewitnesses told the Lebanese press that the IAF jets were seen flying out to sea and back toward Israel. Thus far, the Israeli army has refused to comment on the reports.
In August 2013, unnamed US officials told The New York Times that a July 5 IAF strike on a Syrian warehouse near Latakia targeted Russian-made Yakhont missiles destined for Hezbollah, and that the strike failed to destroy all of the missiles.
At the end of January, foreign reports claimed that Israeli fighter jets flying over northern Lebanon struck Latakia again. Some reports speculated that the targets were S-300 air defense systems destined for Hezbollah.
Foreign media reports have attributed five alleged Israeli air strikes on targets in Syria in 2013, reportedly to prevent the transfer of strategic arms to Hezbollah.
These include an alleged strike on a convoy ferrying SA-17 air defense missiles from Syria to Hezbollah in January, and two strikes in May in the Damascus area, targeting storage facilities housing guided, medium-range, Iranian Fateh-110 missiles.
Following the reports of strikes in May, a Syrian army post near the Israeli border opened fire at IDF soldiers patrolling the frontier. The IDF returned fire with a guided Tamuz surface-to-surface missile, destroying the post and hitting two Syrian soldiers. There were no injuries on the Israeli side. A few days earlier, two Syrian mortar shells slammed into Mount Hermon. source – JPost