Posts tagged
conspiracy theory

Breitbart: "Wait 'Til They See What Happens March 1st."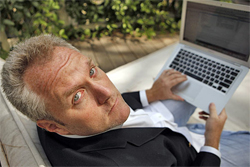 In a stunning coincidence, It appears Andrew Breitbart suffered his untimely death just hours before he was set to release damning video footage that could have sunk Barack Obama's 2012 re-election campaign.
Around three weeks ago on February 9 during the 'Blog Bash' event in Washington DC, Breitbart made a prophetic comment that takes on a somewhat chilling nature given the fact that he died in the early hours of March 1st. Speaking to Lawrence Sinclair of Sinclair News,
Breitbart stated, "Wait til they see what happens March 1st."
It's almost certain that Breitbart was referring to his plan to release damning footage of President Obama that he had been promising to reveal throughout the month of February.
As we reported yesterday, Breitbart spoke of his intention to release the tape during his CPAC speech last month. The footage shows Obama in his college days appearing alongside former Weather Underground terrorists Bill and Bernardine Dohrn. Observers had speculated that the footage could have derailed Obama's hopes for a second term.
"I've got video from his college days that show you why racial division and class warfare are central to what hope and change was sold in 2008 – the videos are going to come out," said Breitbart, adding that Obama would be vetted.
You don't have to be a conspiracy theorist to appreciate the downright weirdness of Breitbart predicting a major event to occur on March 1st, only for him to end up dying on that very date. Breitbart was officially pronounced dead at 12:19am.
Although the cause of Breitbart's death was hastily reported to be of "natural causes," the Los Angeles County coroner's office have refused to confirm anything until an autopsy has been performed.
According to marketing executive Arthur Sando, Breitbart spent his final hour in a bar near his home called the Brentwood sipping red wine and talking politics. After leaving the bar at around 11:30pm, Breitbart began to walk home before apparently suffering a fatal heart attack.
Although it is reported that Breitbart was rushed to Ronald Reagan UCLA Medical Center, when Lawrence Sinclair called the hospital, they denied that anyone by that name had been admitted within the previous 72 hours.
Watch the CPAC video below where Breitbart mentions the Obama footage he had seemingly planned to release just hours before his death. source – InfoWars

The dawn of the American police state
The day is almost here where an American police state, in preparation for the Mark of the Beast, will be able to monitor your thoughts and find you guilty of crimes you have never committed. You think this is conspiracy theory? That we are just trying to "scare" you? Think again. Pre-crime thought detection is being tested now under the orders of Obama's Homeland Security thugs. To quote Ross Perot, that "sucking sound" you're hearing is the sound of your freedoms being ripped out of the Constitution.
A FAST Start
"The Future Attribute Screening Technology (FAST) security programme is designed to spot people who are planning to commit a terrorist act. The U.S. government system can 'sense' when you are planning and measures physiological factors such as heart rates and eye movements.
The Department of Homeland Security (DHS) carried out a FAST trial in a secret area of Northeastern America over the past few months. The technology relies on non-contact sensors so can measure indicators while somebody is walking along, reported Nature.com.
This means the system does not require active questioning of anyone.
Comparisons have already been made to Steven Spielberg's 2002 science-fiction film 'Minority Report', starring Tom Cruise. The film, set in 2054, features Washington D.C. as a virtually crime-free city because of a 'pre-crime' elite law enforcement squad. They use three humans with special powers known as 'pre-cogs' who can see into the future and prevent crimes before they happen.
The FAST programme is being tested by officials instructing some people passing through the system to carry out a 'disruptive act'. But psychologist Tom Ormerod, of Lancaster University in Britain, says this role-playing may not be representative of real terrorists. He has also suggested people will react differently when they know they are being tested." source – Daily Mail
It's not a theory, but it sure is a conspiracy
The Obama administration said today that it's moving ahead with a plan for broad adoption of Internet IDs despite concerns about identity centralization, and hopes to fund pilot projects next year. At an event hosted by the U.S. Chamber of Commerce in Washington, D.C., administration officials downplayed privacy and civil liberties concerns about their proposal, which they said would be led by the private sector and not be required for Americans who use the Internet.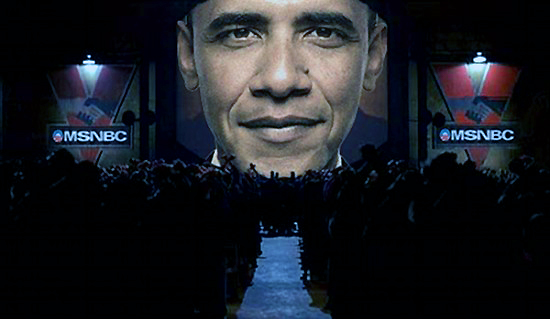 There's "no reliable way to verify identity online" at the moment, Commerce Secretary Gary Locke said, citing the rising tide of security threats including malware and identity theft that have grown increasingly prevalent over the last few years. "Passwords just won't cut it here."
During the 2008 presidential campaign, President Obama told CNET that "I do not support the Real ID program." But after being elected, Obama has not called for its repeal and his administration said last month that it's working "very closely with the states to assist with implementation."
A 55-page document (PDF) released by the White House today adds a few more details to the proposal, which still remains mostly hazy and inchoate.
It offers examples of what the White House views as an "identity ecosystem," including obtaining a digital ID from an Internet service provider that could be used to view your personal health information, or obtaining an ID linked to your cell phone that would let you log into IRS.gov to view payments and file taxes. The idea is to have multiple identity providers that are part of the same system.
Administration officials plan to convene a series of workshops between June and September of this year that would bring together companies and advocacy groups and move closer to an actual specification for what's being called the National Strategy for Trusted Identities in Cyberspace, or NSTIC.
Left unsaid was that the series of workshops, which will be open to the public, will give the proposal's backers a chance to downplay concerns that it could become the virtual equivalent of a national ID card.
During his speech, Locke lashed out at the "conspiracy theory set" who have criticized the proposal. A column in NetworkWorld.com, for instance, called NSTIC a "great example of rampant, over-reaching, ignorant, and ill-conceived political foolishness." Read more: source – CNET