Tag: compound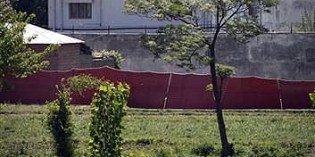 Osama bin Laden lived for the past five to six years in the compound deep inside Pakistan where the al Qaeda leader was killed by U.S. forces, President Barack Obama's counterterrorism adviser said on Tuesday. Bin Laden, who was living in Afghanistan before a 2001 U.S.-led invasion helped topple its Taliban regime, was holed up in a compound in the military garrison town of Abbottabad in Pakistan before Sunday's operation to kill him.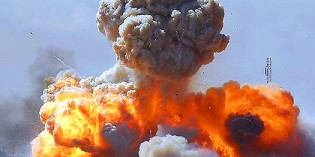 Loud explosions and barrages of anti-aircraft fire were heard near the Tripoli compound of Libyan strongman Muammar Gaddafi on Monday night, an AFP correspondent says. The volleys erupted about 7.00pm GMT (6.00am AEDT) near the Bab el-Aziziya barracks in the south of Tripoli, the correspondent said. Libyan state television confirmed what it called the "crusader enemy" attacks. "These attacks are not going to scare the Libyan people," the TV broadcast said.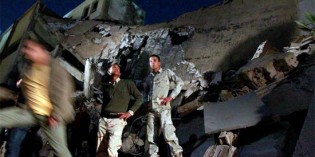 A cruise missile blasted Libyan leader Moammar Gadhafi's residential compound overnight in an attack that carried as much symbolism as military effect. Fighter jets also destroyed a line of tanks moving on the rebel capital. The U.S. said the international assault would hit any government forces attacking the opposition.