Posts tagged
community organizer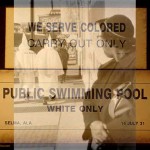 Part of the Progressive "community organizer" social justice manifesto is widespread division. It is Obama's aim to divide by wealth, class, backgrounds, and as this article shows, to use Obamacare to segregate by race. Obama has come to seek and destroy not only the American way of life, but America itself.
Just as God raised up the wicked King Saul to judge the Jews in the Old Testament, Barack Obama is God's judgment on America for our wicked ways. He has given us the king we deserve.
Daily Caller: Obamacare's spectacular flop of a roll-out distracts from its crude calculus that encourages the allocation of healthcare resources along racial lines and a doctor-patient system splintered into ethnicities.
While the 2010 Patient Protection and Affordable Care Act's language on diversity sounds innocuous, a review of the frankly separatist thinking of the law's ardent supporters indicates Obamacare is aiming for a health care system that puts political correctness above the struggle against illness and death.
A 2009 report by the Center for American Progress (CAP) examining the House and Senate bill eventually signed by President Barack Obama advocates pairing patients and doctors of the same race, a goal toward which the law channels taxpayer dollars.
"Research suggests that health care providers' diagnostic and treatment decisions, as well as their feelings about patients, are influenced by patients' race or ethnicity," the CAP report reads. "Several studies have shown that racial concordance is substantially and positively related to patient satisfaction."
The key phrase is "race concordance" — a word which means "a state in which things agree and do not conflict with one another."
"There is… evidence that race concordance — defined as shared racial or ethnic identities between clinicians and patients — is related to patient reports of satisfaction, participatory decision making, timeliness of treatment, and trust in the health system," the report reads. In other words, fixing the broken U.S. healthcare system means assigning Hispanic doctors to Hispanic patients, African American doctors to African American patients, Creole doctors to Creole patients, and so on.
To accomplish this, the CAP report explains, Obamacare pours taxpayer dollars into affirmative-action candidates whose judgment will lead them to make life-or-death decisions. Ultimately, these taxpayer-funded grants would provide scholarships and loan forgiveness for minorities so they could provide healthcare services exclusively to their own race or ethnicity. source – Daily Caller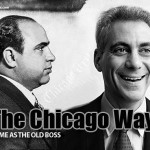 CHICAGO (WLS)- Mayor Rahm Emanuel wants big new powers to help stage the NATO and G8 summits here in Chicago next May.
***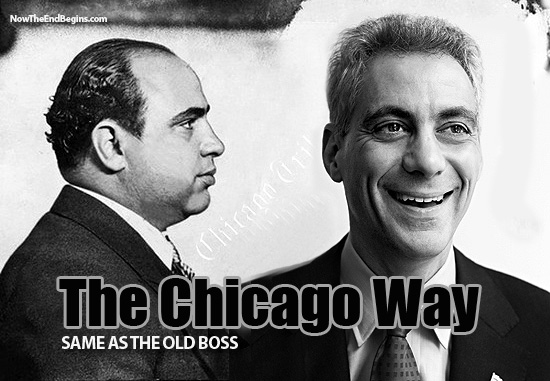 ***
WLS Radio's Bill Cameron reports from City Hall that the mayor is asking the aldermen to give him temporary authority to close all of the city's parks, playgrounds and beaches at 11 p.m. during the NATO and G8 summits.
He also wants to add more security cameras, deputize more people to be police officers and dramatically raise fines on protesters who don't obey the police. Also requested has the ability to give him more freedom to execute contracts for goods and services connected to the NATO and G8 summits.
"Guys, this is not a big deal. This is a one time event. We're gonna do it in an organized fashion. Be able to hold this conference," the Mayor told reporters. Activists have already started planning protests during the gathering of some of the world's most powerful leaders. Tens of thousands of people may converge for the May meetings between members of NATO and the Group of Eight – France, Germany, Italy, Japan, Canada, Russia and the United Kingdom and the U.S.
***The Chicago Way

While many of the lessons that Barack H. Obama learned as "a community organizer" have been attributed to his training and reading Alinsky's "Rules for Radicals," it is worth noting how similar some of the methods are those to those routinely employed by organized crime. Misleading the public with blatant propaganda, calculated deceptions and outright lies are familiar Mafia tools. Likewise, gaming the political process, promoting vote fraud at the polls and bribing venal politicians to secure their votes are time honored methods utilized by the gangsters. The Chicago Syndicate once dominated the political life of the West Side and the most corrupt politicians in the General Assembly were frequently referred to simply as "the West Side Bloc." The primary role of this particular group was to act as obstructionists who would bottle up important reform legislation and prevent its passage through a combination of chicanery and occasional smear tactics.
When Alinsky returned to his community and labor organizing efforts, he put to good use some of the techniques that he had learned from Nitti. In the years following the repeal of Prohibition, the Mob had to find alternative methods of raising revenue. While vice profits from gambling and prostitution activities continued, labor union racketeering grew in importance. Controlling and monopolizing bar and restaurant supply services was also highly profitable and Nitti once claimed to look forward to the day when the Syndicate realized a profit from the use of a single olive in every martini. The Mob achieved these ambitions by co-opting numerous labor unions.
While Alinsky proposed that his followers engage in a march through the institutions as a quiet method of gaining political power, the mob similarly sought to infiltrate labor unions and to establish profitable rackets. Al Capone, himself, once stated that if rank and file union members saw a few additional dollars in their pay envelopes, the majority of the members would hardly concern themselves with mobsters seizing control of their union locals and using the political power of the organizations for their own nefarious purposes. In a like fashion, Obama has promised the country virtually free health care and a pristine environment. The payoff methods that his administration has used to obtain votes from legislators have bordered upon open bribery. Obama's primary interest is not in achieving these largely unattainable goals, however, as much as it is about enlarging the size and scope of the Federal government and thereby increasing his own power.
One thing that the political thugs and make believe tough guys in the Obama White House have overlooked is that most of the Chicago Syndicate members privately held the opinion that their bought and paid for political allies were little better than paid prostitutes. The job of passing bribes to politicians was often entrusted to lower level hoodlums.
This is "the Chicago Way" writ large, indeed. source – ChicagoDailyObserver.com