Tag: black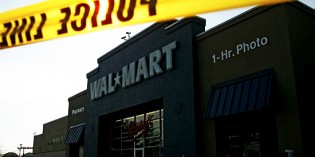 Last night at midnight ushered in Black Friday, a 24 hour period in which US retailers slash prices as incentive to kick-start Christmas shopping to get you to buy their goods. Shoppers got more then they bargained for as the spirit of the Devil descended on malls across America. Think I am exaggerating? See for yourself from this random sampling.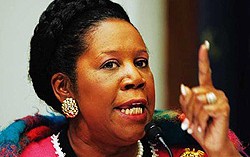 Rep. Sheila Jackson Lee (D-Texas) on Friday strongly suggested that members of Congress are making it difficult for President Obama to raise the debt ceiling because of his race. "I do not understand what I think is the maligning and maliciousness [toward] this president," said Jackson Lee, a member of the Congressional Black Caucus. "Why is he different? And in my community, that is the question that we raise. In the minority community that is question that is being raised. Why is this president being treated so disrespectfully? Why has the debt limit been raised 60 times? Why did the leader of the Senate continually talk about his job is to bring the president down to make sure he is unelected?"
Earlier in her speech, Jackson Lee said Obama has been targeted unlike any other president.