Posts tagged
12th Imam Mahdi

So, the US Treasury Dept. has pronounced new financial sanctions against 11 companies associated with the Iranian defense ministry, Revolutionary Guard Corps and national shipping line as well as a university, all for actions they took to support the programs. Several of the firms are already subject to US and European sanctions.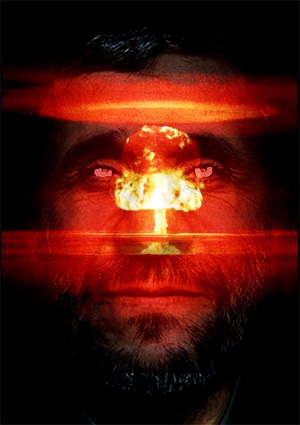 More sanctions to the interminable list that has accomplished…bupkis…nothing…toward the desired end: The halting of Iran's nuclear weapons program.
Oh, it has helped contribute to their current economic status and the 40% of its population living below the poverty level. But persuading them to stop moving toward their nuclear dreams?
Not one bit…
Well, why not? Because these are not reasonable people. They don't think as we do in the West. They don't have the same values as we do in the West, and therefore should not be approached as such.
Yet, those in the West continue to use the useless regarding this critical problem.  While the Mullahs are singing their own version of the Supremes' hit concerning their goal:
Ain't no mountain high enough
Ain't no valley low enough
Ain't no sanction strong enough
To keep me from you
They are religious zealots. They are on a mission for their god. And nothing will deter them from that duty. The Islamic rulers of Iran, since the Iranian Revolution in '79, have believed they were given a mission by their god to pave the way for the appearance of the last messiah, the Shiite's 12th Imam Mahdi.
So how does this fit into their nuclear goals? Perfectly. Because war, chaos, and lawlessness must engulf the world in order to pave the way for Imam Mahdi's return.
So, try in vain as they do: Sanctions, Schmanctions…Iran will continue till they hit the mother load.
Shalom through strength…