Iran REFUSES Nuclear Access To U.N. International Atomic Energy Agency Inspectors
The Zone of Immunity: The point beyond which Iran's key nuclear facilities are so fortified that a military attack on the country would become ineffective or impossible. Israeli Defense Minister Ehud Barak coined the term to describe the rapidly closing window of opportunity that they or any other nation has to take out Iran's nuclear bomb making capabilities before they are all moved deep underground. When the move is complete, Iran will thus be "immune" to attack on their nuclear facilities.
From MSNBC: The Iranian government has blocked attempts to investigate its alleged atomic weapons work, the U.N.'s nuclear watchdog agency said Wednesday. The U.N. International Atomic Energy Agency, or IAEA, expressed disappointment over a lack of progress during two days of talks in Tehran over Iran's disputed nuclear program and said its request to visit a military site had not been granted.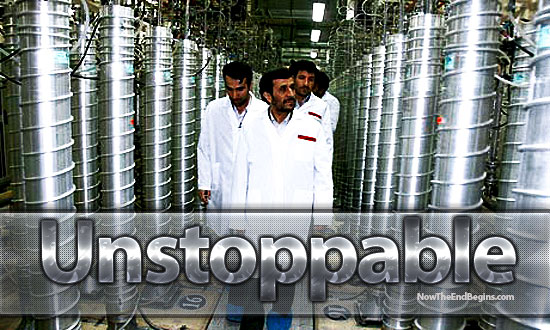 In the second such visit in less than a month, a senior team from the IAEA had traveled to Tehran to press Iranian officials to start addressing mounting concerns that the country may be seeking to develop atomic arms.
"During both the first and second round of discussions, the agency team requested access to the military site at Parchin. Iran did not grant permission for this visit to take place," the Vienna-based IAEA said in a statement after the talks Monday and Tuesday talks in the Iranian capital.
The statement was released early Wednesday, after the IAEA team left on a return flight to Vienna. The unusual timing — shortly after midnight in Europe — reflected the urgency the IAEA attached to the communique.
In the latest in a war of words between the West and Iran, an Iranian general warned Tuesday that the nation will pre-emptively strike anyone who threatens it.
The statement by Gen. Mohammed Hejazi continues the defiant tone Tehran has taken in its confrontation with Western countries that claim it is developing nuclear weapons.
"We do not wait for enemies to take action against us," said Hejazi, according to the semiofficial Fars news agency. "We will use all our means to protect our national interests."
Iran has held multiple air, land and sea maneuvers in recent months as the tensions increased.
The military maneuvers are viewed as a message to the West that Iran is prepared to defend itself against hostile measures and to retaliate — including warnings that it could cut the strategic Strait of Hormuz waterway off its southern coast with its naval forces.
Tehran is also under heavy economic pressure. Last month, the European Union imposed sanctions on Iran's fuel exports and froze its central bank assets. An oil embargo is set to begin in July.
Iranian officials said the country should respond by cutting off EU states early, before they can line up alternative buyers. Over the weekend, Tehran announced that it was pre-emptively cutting off exports to France and Britain. source – MSNBC
No comments yet.

about 1 month ago - 38 comments