Obama Admin Approves $737 MILLION Green Jobs Loan To Nancy Pelosi's Brother-In-Law
Follow the money
Despite the growing Solyndra scandal, yesterday the Department of Energy approved $1 billion in new loans to green energy companies — including a $737 million loan guarantee to a company known as SolarReserve: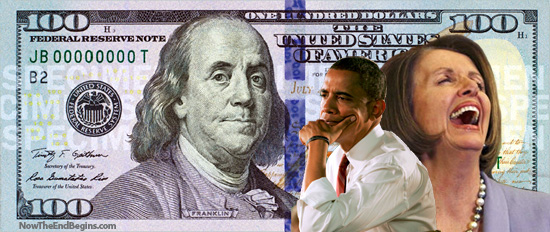 SolarReserve LLC, a closely held renewable energy developer, received a $737 million U.S. Energy Department loan guarantee to build a solar-thermal project in Nevada.
The 110-megawatt Crescent Dunes project, near Tonopah, Nevada, will use the sun's heat to create steam that drives a turbine, the agency said today in a e-mailed statement. SolarReserve is based in Santa Monica, California.
On SolarReserve's website is a list of "investment partners," including the "PCG Clean Energy & Technology Fund (East) LLC." As blogger American Glob quickly discovered, PCG's number two is none other than "Ronald Pelosi, a San Francisco political insider and financial industry polymath who happens to be the brother-in-law of Nancy Pelosi, the Minority Leader of the United States House of Representatives." source – Weekly Standard

about 1 day ago - 20 comments
President Vladimir Putin rebuffed a warning from U.S. President Barack Obama over Moscow's military intervention in Crimea, saying on Friday that Russia could not ignore calls for help from Russian speakers in Ukraine.
Comments are closed.