Will He NEVER Learn? Obama Attacks Israel As Judgment Continues To Fall On US
US scolds Israel over new construction plans
WASHINGTON (AP) — The Obama administration says it is "deeply concerned" by Israeli approval of new housing construction in disputed east Jerusalem.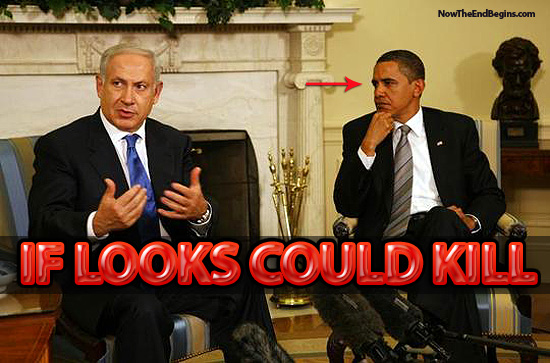 The State Department says such "unilateral actions work against efforts to resume direct negotiations" and the spirit of the peace process. In a statement, the department says it has raised its objections with the Israeli government.
Last week, an Israeli planning commission approved 930 new housing units in the Har Homa neighborhood in east Jerusalem. Actual building is at least two years off.
Alongside its rare rebuke of a close ally, the State Department said Israelis and Palestinians should settle their differences on Jerusalem through negotiation.
Israel captured east Jerusalem in the 1967 Mideast war and claims it as part of its capital. Palestinians hope to establish their future capital there. source – AP

about 6 months ago - 62 comments
Israel can retake Gaza once. Or it can retake Gaza every few years. It can have soldiers patrol Gaza or it can have rockets falling on Tel Aviv and Jerusalem. The options are as unfortunate as they are clear. The only hope for peace lies in driving out the terrorist militias who have turned Gaza and the West Bank into their own Somalia and Afghanistan and reclaiming the territory. Because after this fight is through, the next generation of rockets will go on being built and smuggled. And they will not fall in empty fields.