5 Years Of Obama Has Decimated The American Work Force
Welcome to the New Normal
Curious why despite the huge miss in payrolls the unemployment rate tumbled from 7.0% to 6.7%? The reason is because in December the civilian labor force did what it usually does in the New Normal: it dropped from 155.3 million to 154.9 million, which means the labor participation rate just dropped to a fresh 35 year low, hitting levels not seen since 1978, at 62.8% down from 63.0%. source – Zero Hedge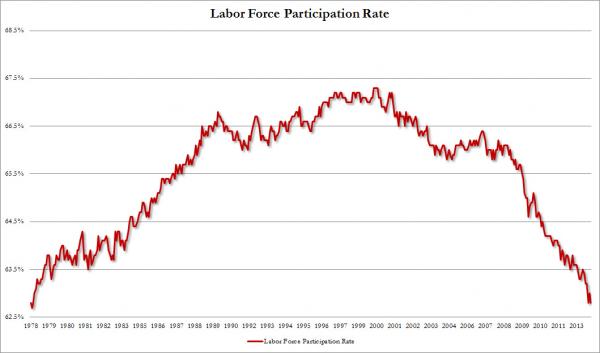 And the piece de resistance: Americans not in the labor force exploded higher by 535,000 to a new all time high 91.8 million.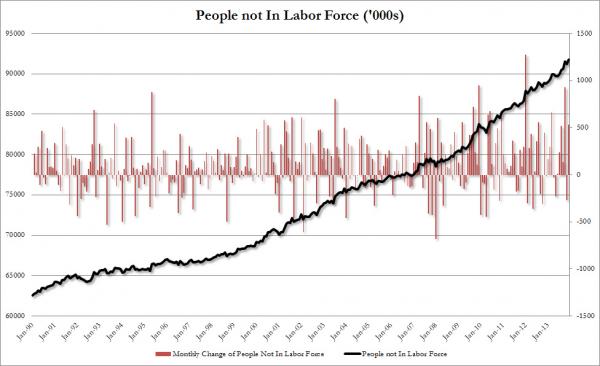 The jobless, laborless recovery continues to steam on.

about 3 days ago - 49 comments
President Vladimir Putin rebuffed a warning from U.S. President Barack Obama over Moscow's military intervention in Crimea, saying on Friday that Russia could not ignore calls for help from Russian speakers in Ukraine.
Comments are closed.