Obama's National Debt Skyrockets Past $17,000,000,000,000
U.S. debt jumped more than $300 billion on Thursday, the first day the federal government was able to borrow money under the deal President Obama and Congress sealed this week.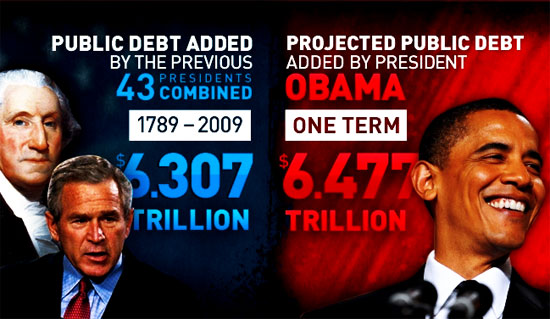 The debt now equals $17.075 trillion, according to figures the Treasury Department posted online on Friday.
The $328 billion increase is an all-time record, shattering the previous high of $238 billion set two years ago. source – Washington Times

about 2 days ago - 155 comments
On Sunday evening, starting at 8:45PM EST, our THE WISE SHALL UNDERSTAND Radio Show will be broadcasting live this very important show. There will be a live chat room, a free gospel tract giveaway, and we will be taking your calls and questions all until 11:00PM EST.
Comments are closed.