Muslim Suicide Bomber Kills 2 At US Embassy In Turkey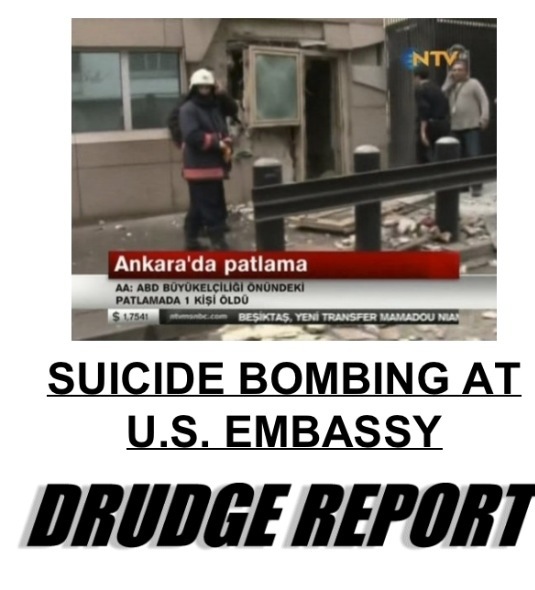 ANKARA, Turkey (AP) — A suicide bomber detonated an explosive Friday in front of the U.S. Embassy in Ankara, killing himself and a guard at the entrance gate, officials said.
There was no immediate claim of responsibility, but Turkey's interior minister, Muammer Guler, said the bomber was likely connected to a domestic left-wing militant group. He did not explain why.
The explosion occurred inside the security checkpoint at the side entrance to the U.S. embassy, which was being used by staff. A guard standing outside the checkpoint was killed and while the two other guards "were standing in a more protected area," Guler said.
source – AP
Related

about 2 months ago - 14 comments
Comments are closed.