Israel Fires Warning Shot Into Syria
Israel says further attacks from Syria will "illicit a vigorous response" from IDF, sends letter to UN warning Syrians to avoid spillover; Incident marks first time IDF has fired at Syria since 1973 Yom Kippur War.
The IDF fired a warning shot at the Syrian military on Sunday, after a Syrian shell landed in the Golan Heights for the second time in recent days.
Israel has not fired at Syria since the 1973 Yom Kippur War. source – JPost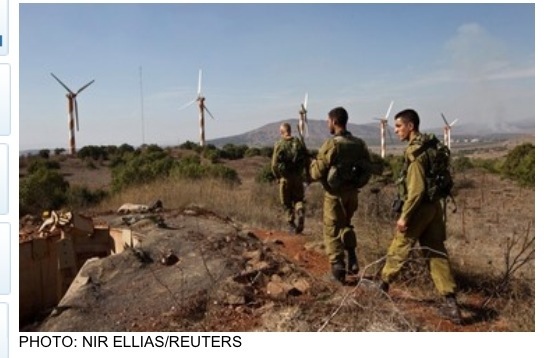 Related

about 21 hours ago - 18 comments
These are the words which I spake unto you, while I was yet with you, that all things must be fulfilled, which were written in the law of Moses, and in the prophets, and in the psalms, concerning me. Then opened he their understanding, that they might understand the scriptures
Comments are closed.