Israel Fires Warning Shot Into Syria
Israel says further attacks from Syria will "illicit a vigorous response" from IDF, sends letter to UN warning Syrians to avoid spillover; Incident marks first time IDF has fired at Syria since 1973 Yom Kippur War.
The IDF fired a warning shot at the Syrian military on Sunday, after a Syrian shell landed in the Golan Heights for the second time in recent days.
Israel has not fired at Syria since the 1973 Yom Kippur War. source – JPost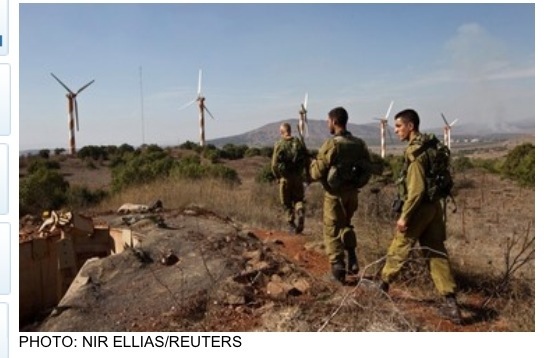 about 5 days ago - 13 comments
When Israeli Prime Minister Benjamin Netanyahu visits the White House tomorrow, President Barack Obama will tell him that his country could face a bleak future — one of international isolation and demographic disaster — if he refuses to endorse a U.S.-drafted framework agreement for peace with the Palestinians.
Comments are closed.